by Paul van Soomeren*
It all began on a stormy and rainy London day in October 1996. A small group of people from Denmark, the UK and The Netherlands gathered at the British Standardisation Institute (BSI). Despite the weather, they were in a very enthusiastic and sunny mood. I was one of them and we had just decided to make an official European standard on Crime Prevention through Urban Design and Planning (CP-UDP). A document of about 20 pages on which all European countries would reach a consensus. A text on how to prevent crimes like burglary, vandalism, robbery and theft as well as how to prevent fear of crime and feelings of urban insecurity. Not using the old fashioned reactive approach of more police and harder sentencing. Nor by implementing hard-boiled security: barbed wire, locks and bolts, or opening another box of cameras. No, a text on how people who are planning, designing and maintaining a city could tackle and prevent crime and feelings of insecurity.
As a chair of this (then, still small) working group, I pushed for two very simple but vital decisions:
Let's have meetings in countries which are not yet on board, to try and get them to participate;
Let's have two-day meetings, but let's always spend half a day in a crime-ridden neighbourhood to learn a common language of examples.
Between 1996 and 2001, several countries joined the process one after another: France, Sweden and Austria (1997); Italy, Spain, Belgium and Switzerland (1998); Estonia (2000). And indeed we learned that common language by looking at the concrete examples of what worked, what did not work and what went horribly wrong.
In 2003, the CEN standard on CP-UDP was ready and accepted by a formal vote for the whole of Europe. Magnificent work by the French and Italians made the standard even better. In the rather bureaucratic language and numbering of the European standardisation Committee (CEN) they issued the standard CEN/TR 14383-2. More enthusiastically, someone later christened it "the only Crime Prevention Standard in Europe since the Roman Empire."
An implementation manual — Safepolis (2008) — was later created, to make the work easier. Standard and manual proved to be a sound basis for local authorities, politicians, groups of residents and business organisations that wanted to live and work in, as the European Urban Charter puts it, "a secure and safe town free, as far as possible, from crime, delinquency and aggression". From that moment on they could all simply say: "Yes, I know safety, security, crime and crime prevention are all very difficult concepts. But when you as a planner, architect, policeman, resident or teacher follow this CEN/TR 14383-2 as a guideline, it will make this city a lot safer".
But now, some 18 years after that rainy London day, we might ask ourselves some difficult questions. Is the standard we created really used? Is it a success? Is a review, update or even broader innovation necessary? So, digging back into history of this standard, this is what we have discovered: Review of CEN 14383.
Note: You can download more documents by going to the download centre.
________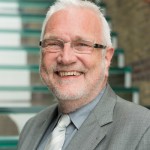 *Paul van Soomeren (pvansoomeren@DSP-groep.nl)