One of the objectives of the COST action Crime Prevention through Urban Design and Planning is to produce a series of publications and make them available to a broader audience. We are happy to present this time the document entitle: "MILAN: Crime Prevention through Urban Design.  Academic research and training". You can download it directly here or by visiting the download centre and searching under "results".
by Israel Barroso*
Executive Summary
Many large cities in Italy have been facing safety problems in the last decades. The daily insecurity in using the urban environment has been partially a new problem for Italians. Except for small stealing which has traditionally always existed, people were feeling safe in their daily urban life, which was largely taking place in streets and public spaces.
In these circumstances, Professor Clara Cardia at the Politecnico di Milano, drawing on her prior experience with Oscar Newman in New York City, considered that it would be important to approach the new emergency developing environmental crime prevention and set up in 1995 the Research Lab "Qualità urbana e sicurezza" known as LabQUS.
LabQUS has worked with students making observations and surveys, exploring the relation between physical environment, crime and fear of crime. Moreover LabQUS has worked too with local authorities, transferring knowledge from academic research and teaching to practical work with stakeholders, and vice versa, bringing back into Academia knowledge acquired on the field.
This working process has created a specific working method that has allowed interact academia and theory with practice, and from practice to academia and theory. One of the important breakthroughs developed in LabQUS has been the "Indicators of propensity to safety". These indicators analyses the physical, temporal and social factors that contribute to make an environment potentially safe -or unsafe- in terms of real risk and in terms of perception. By propensity to safety, in this work, means the tendency of one space to be safe or unsafe according to some of its physical and social characteristics.
The value of this exercise, that the present document try to show, is the identification of those indicators and how they have been used it to produce analysis and useful technical information for academic research and practical projects. The twelve indicators that had been developed during this working period.
Having in mind the aforementioned, the Action COST TU1203's Committee Meeting decided to carry out a Short Term Scientific Mission (STSM) in offices of LabQUS in Milan with the objective to collect and structure the information and documents that this lab has been generated over more than 20 years of work experience.
The STSM was carried out during one week in the city of Milan and have had the main objective to:
To collect all the available information and documents related to LabQUS's experience and background;
To show the academic process to spread the crime prevention knowledge through working groups organized by LabQUS;
To demonstrate the transferability processes to practical case of studies in Italy, mainly in the city of Milan and the Emilia Rogmania Region;
To show that applying this methodology into urban projects implemented by local authorities or into universities' academic programs, it would be possible to correct current situations or to prevent possible errors in new developments and designs;
To display the applicability of this method to be use by city makers and local stakeholders to evaluate the propensity of safety of a neighbourhoods or public spaces in a city;
To present their validity to elaborate crime prevention policy.
Authors of this booklet are Clara Cardia, Bo Grönlund, François Wellhoff, Umberto Nicolini and Israel Barroso. The study was edited by Clara Cardia and Israel Barroso. The compilation of information and graphical material was undertaken by: Clara Cardia and Israel Barroso
_______________________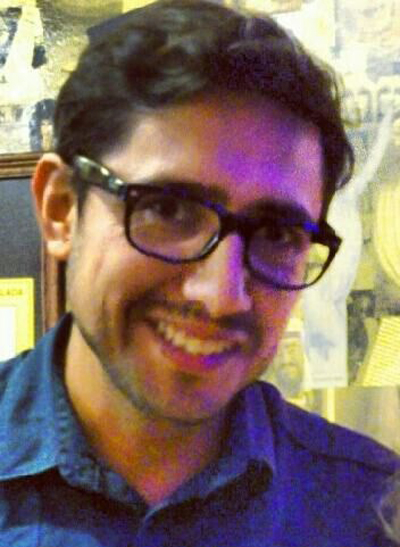 * Israel Barroso is an Urban Planner and member of the Junior Network of the COST action.