One of the objectives of the COST action Crime Prevention through Urban Design and Planning is to produce a series of publications and make them available to a broader audience. We are happy to present this time the document entitle: "Crime Prevention, Transport and Mobility". You can download it directly here or by visiting the download centre and searching under "results".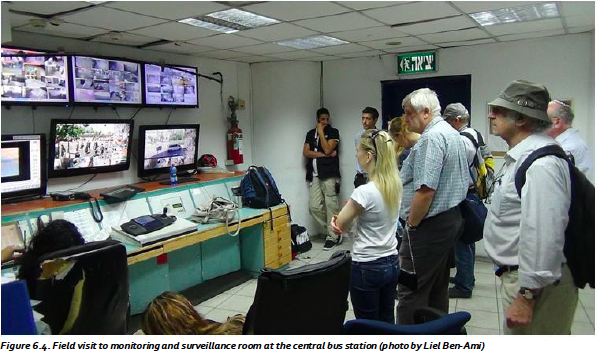 Executive Summary
At all times, crime has been one of the major concerns of many cities around the world. It is the basic threat faced at any level – individual, group, organizational, national, regional, or global. Nowadays, intense global competition and talent hunting hustle cities to offer a set of qualities to attract human and financial resources, such as skilled and creative professionals, smart businesses, or investors. For all of them (i.e. for all of us), public safety and security is almost equally important, and therefore, the need to ensure safety is one of the most important priorities of a city's local government, higher-level policy-makers, urban planners and architects, researchers, and other practitioners. 
While crime in private areas is mostly associated with social and financial factors, crime in public places has also much to do with the spatial structures surrounding it. Public transport facilities constitute an important part of a city's spatial structure and contribute a lot to the city's level of vitality and security. Hence, the design and management of public transport facilities are ones of the fundamental tools to inhibit crime. This is why the authors of this book contribute to increasing the safety of pedestrians at parking lots, public transport stops, bus and railway stations, and just on the streets. 
Editor in Chief: 
Editorial group: 
Philippe HANOCQ, Irina MATIJOSAITIENE, Chiara SIMONETTI, Pierre VANDERSTRAETEN