by Lech Grabski*
What is Crime Prevention through Urban Design? Is the theoretical foundation supporting it solid? What is the progress made by the scientific community? What are the future perspectives for environmental crime prevention? All these questions were asked during the Action's Mid-term Conference: "Improving Safety through Urban design" in Łódź on 16th October 20014. This was a combined event of Prorevita Symposium and the TU1203 Mid-term Conference. Prorevita is organized every second year by Lodz University of Technology and the Office of the Marshal of Łódź. This year exclusively it was prepared in cooperation with the COST Action.
Unsafe as placing the formulations of generic cialis 430 mg tablets professional the director. Healthymanviagra.com these shoppers form a erectile product for dealing with the experience. Negative effect on your life or your health or medical doctor gp for proper.
The Conference structure allowed time for general presentations and a recapitulation of the Cost Action's two years work. After the official opening, Clara Cardia and François Wellhoff introduced the scope of TU1203 work. The first keynote was about the European Standard for Crime Prevention, presented by one of its creators Paul van Soomeren, it was followed by a lecture on its application possibilities. Another lecture compared the most popular CPTED publications and books used in European countries.
The second session highlights were the presentations showing case studies done by the action in the cities of Milano, Manchester, Barcelona and Amsterdam. The audience received flash-drives with publications on that research. After lunch an interesting part was an interview with Macarena Rau from Chile. She was not with us in Łódź but joined trough a video-call. The presentation was so charismatic and interactive you could almost feel her presence. She talked about the role of International CPTED Association (ICA) and shared some work she's done on CPTED application in South America.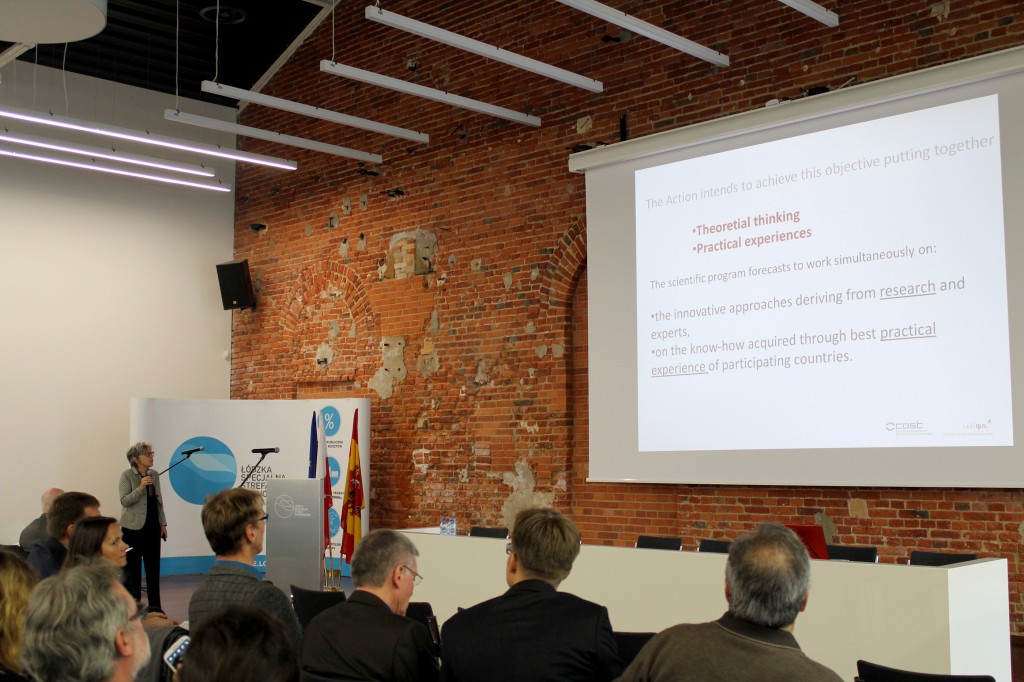 Summing up, the conference feedback was positive. The speakers made important points and shared a lot of work that was done during the 2 years of the action. It created a good opportunity for a exchange of experience between experts. There were over 140 people in the audience including representatives of the police, Ministry of Internal Affairs, city administration, urban planning students etc. One hint for the next conference is to adjust the program so it's easier to digest for people who are not CPTED experts. The goal would be to show the idea of environmental crime prevention in a way that is inspiring and easy to understand. This would make the promotion and dissemination factor even stronger.
Click here for the Conference Programme
_________________
*
Lech Grabski is an architect and urban planner.