One of the objectives of the COST action Crime Prevention through Urban Design and Planning is to produce a series of publications and make them available to a broader audience. We are happy to present this time the case study entitle: "Gothenburg Case Study: Processes and Partnerships for Safety and Security in Urban Places". You can download it directly here or by visiting the download centre and searching under "results".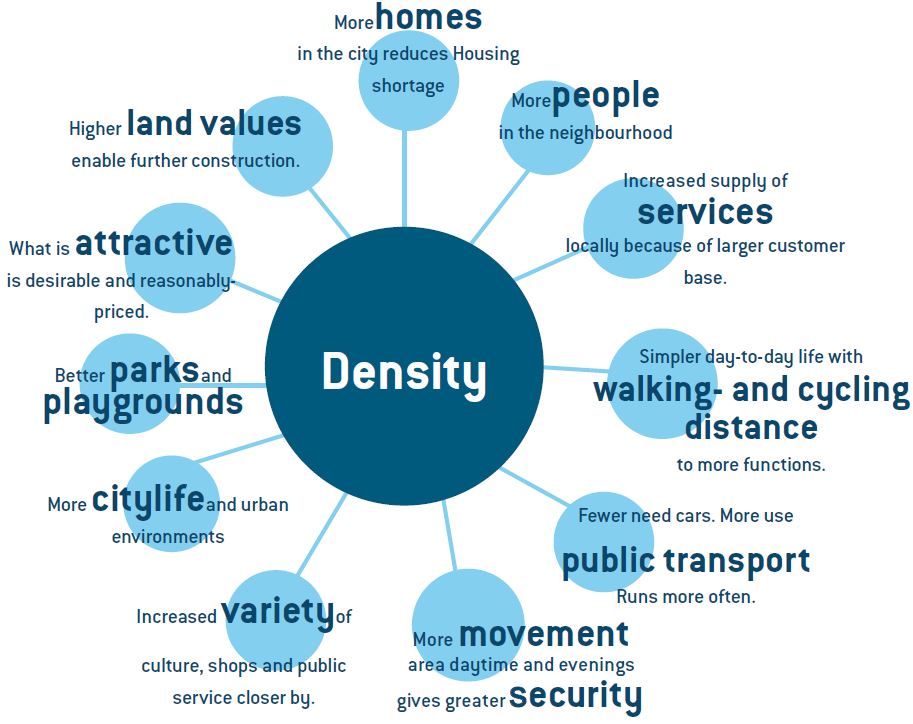 Illustration from Development Strategy Göteborg 2035. 'Density' is identified as the core guiding planning concept through which material as well as economic and social aspects and values of urban life are improved. (Illustration: Göteborgs stad 2014a: 16) 
Executive Summary 
In September 2015, the COST Action TU1203, Crime Prevention through Urban Design and Planning (CP-UDP), visited Gothenburg, Sweden. The theme for the visit to Gothenburg was "processes and partnerships for safety and security in urban places". The specific focus for the visit was to what extent and how CP-UDP and CPTED approaches were implemented in various forms of collaborative endeavours, with particular focus on Gothenburg. 
Authors of this case study are: Michael Landzelius, Charlotta Thodelius, and Hans Abrahamsson